Discounting and Factoring Facility
Financing of up to 100% of the value of the claim

The Discounting and Factoring facility quickly turns your contracts or invoices into cash.

This financial solution gives you upfront the money you need to run your farm, whether it's running costs, investments or any other expenses that may arise.

Financing is granted by discounting payment instruments or by flat-rate invoicing. Payment shall be made to the bank account indicated or to the account of the customer's suppliers on the basis of supporting documents.

This solution is particularly suitable for small and medium-sized businesses that have longer collection deadlines or face unexpected expenses.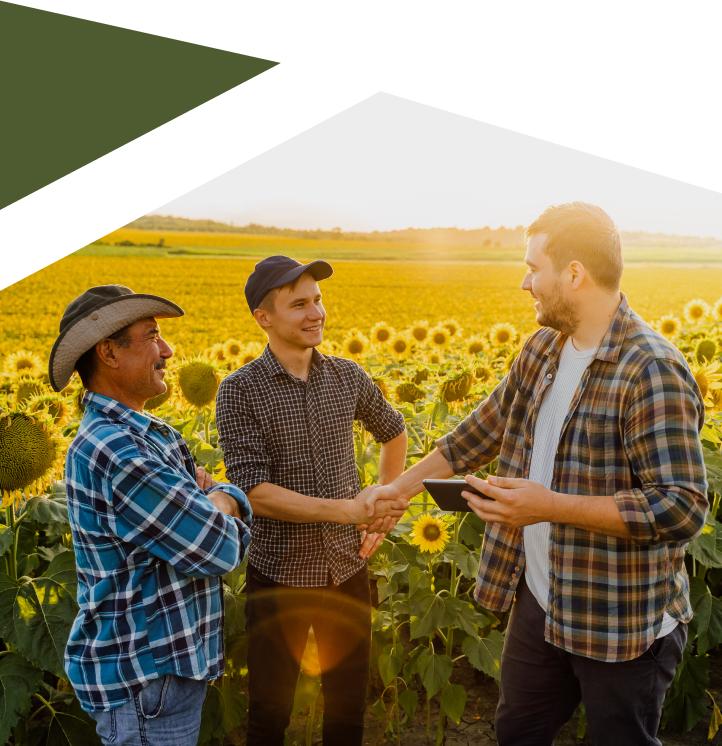 It is aimed at farmers supplying agricultural products to the processing industry or traders. If you are active in the crop sector (arable crops, fruit, vines, vegetables, potatoes and sugar beet) or in the livestock sector (dairy or beef farms), you may be eligible for funding.


Repayment linked to the maturity of discounted payment instruments, respectively lump sum invoices.
How to obtain Discounting and Factoring Facility

The Agricover Credit IFN representative comes to your farm to review your request.

The credit file goes through a review and approval process.

You get the funding you need quickly and easily.