ARENIA - Barley on 6 rows, semi-hardy
GREAT OFFER! FILL IN THE FORM BELOW!
ARENIA - Barley improved to be the best
New genetics, recommended to grow in all barley growing areas;
High winter hardiness as well as good tolerance to major foliar diseases;
Characterized by medium-sized plants, which gives it good fall tolerance;
High adaptability to various soil conditions.
ARENIA - Barley seedling 6 rows, semi-hardy - Recommendations
It is recommended to be grown in all growing areas of autumn barley because it has an adaptive capacity to different soil conditions;
Seeding density recommended is 330-340 b.g/m², which ensures under optimum conditions a minimum of 750 spikelets harvestable/m²;
Although it has a high tolerance to fall, it is recommended the application of the growth regulator is applied at warning.
For a personalised offer, fill in the contact form or contact your Agricover representative in your county directly.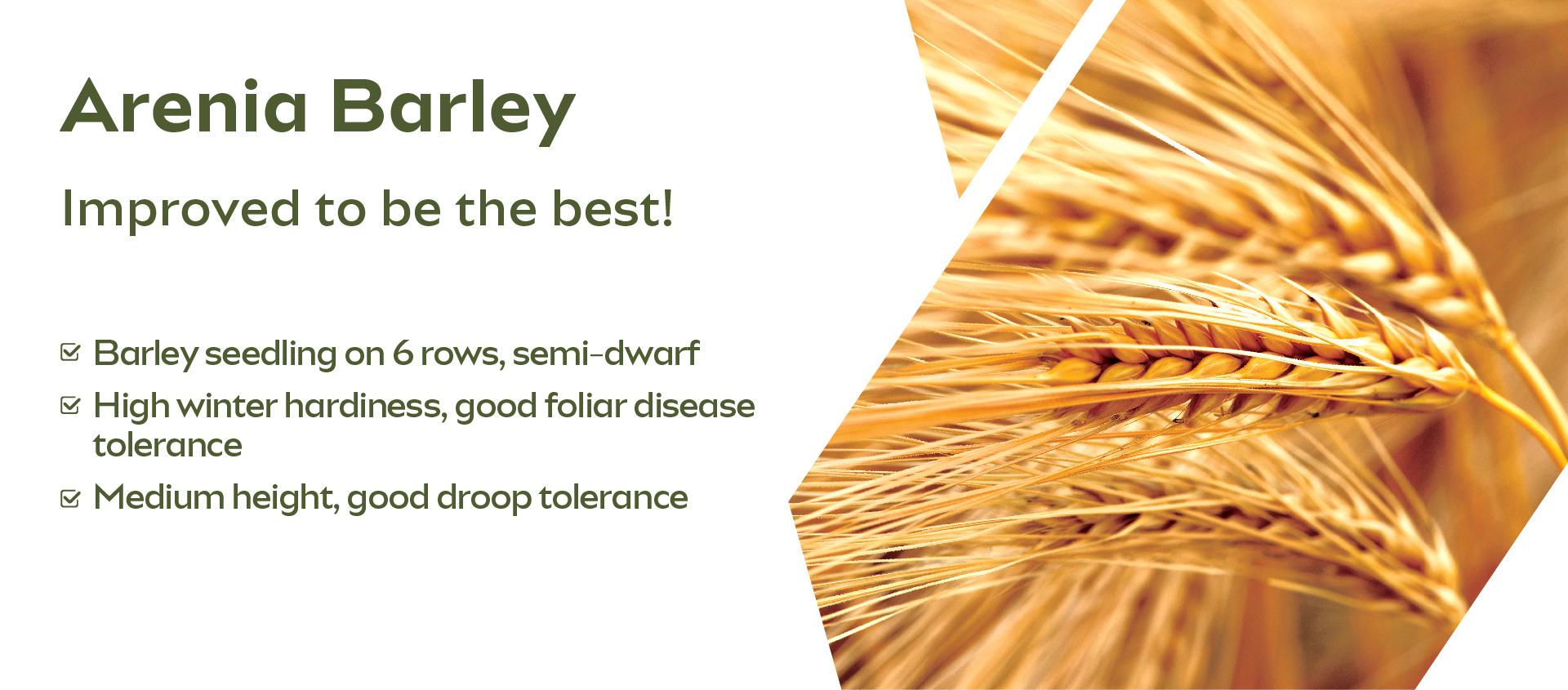 Contact the Agricover representative in your county
No matches
Alexandru MELCESCU
Regional Distribution Manager
Buzău, Prahova, Dâmbovița
Alexandru PANAITE
Regional Distribution Manager
Alin TOUT
Regional Distribution Manager
Bihor, Satu Mare, Sălaj, Maramureș
Andrei ANIȚA
Regional Distribution Manager
Barna MAROSI
Regional Distribution Manager
Brașov, Sibiu, Covasna, Harghita, Mureș, Alba, Cluj, Bistriţa Năsăud
Corneliu SANEA
Regional Distribution Manager
Arad, Hunedoara, Timiș, Caraș-Severin
Laurențiu VESA
Regional Distribution Manager
Liviu MIHAI
Regional Distribution Manager
București, Ilfov, Ialomița
Mihai BURULEA
Regional Distribution Manager
Olt, Gorj, Dolj, Mehedinți
Romeo ROȘU
Regional Distribution Manager
Romică BUTEA
Regional Distribution Manager
Vlad HANGANU
Regional Distribution Manager