Specialised crop nutrition for profitable crops
GREAT OFFER! FILL IN THE FORM BELOW!
Premium products, exclusive game

Flexible financing solutions

Fast delivery from stock

Value for money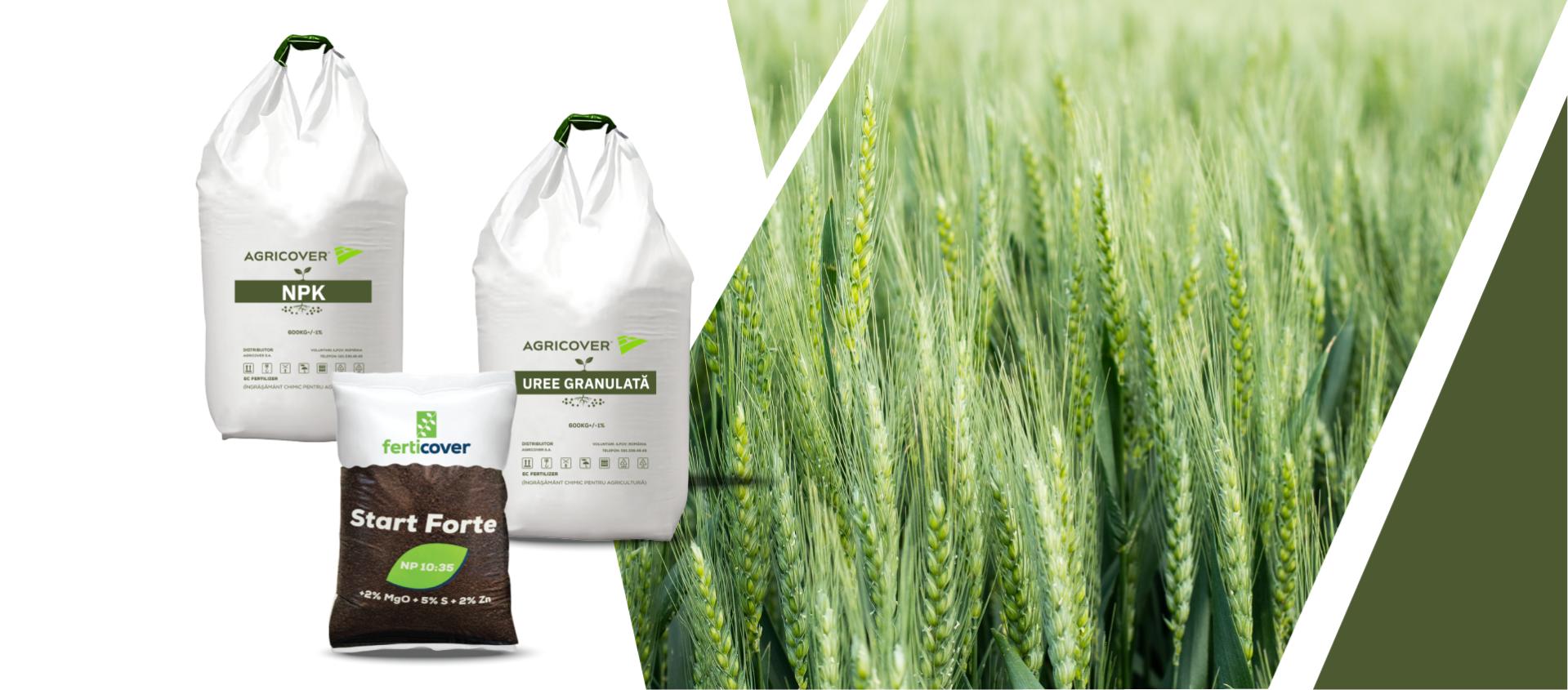 Premium crop nutrition
Looking for effective, quality crop nutrition that help you grow healthy crops? Choose the right products from Agricover's range of complex, nitrogen, phosphate, NP-NPK, micro granular and urea fertilisers and benefit from preferential prices.
For a personalised offer, fill in the contact form or contact your Agricover representative in your county directly.
Coloana 1
Coloana 2
Coloana 3
Coloana 1
Coloana 2
Coloana 3
Coloana 1
Coloana 2
Coloana 3
Coloana 1
Coloana 2
Coloana 3
Find the contact details of the Agricover representative in your county
No matches
Alexandru MELCESCU
Regional Distribution Manager
Buzău, Prahova, Dâmbovița
Alexandru PANAITE
Regional Distribution Manager
Alin TOUT
Regional Distribution Manager
Bihor, Satu Mare, Sălaj, Maramureș
Andrei ANIȚA
Regional Distribution Manager
Barna MAROSI
Regional Distribution Manager
Brașov, Sibiu, Covasna, Harghita, Mureș, Alba, Cluj, Bistriţa Năsăud
Corneliu SANEA
Regional Distribution Manager
Arad, Hunedoara, Timiș, Caraș-Severin
Laurențiu VESA
Regional Distribution Manager
Liviu MIHAI
Regional Distribution Manager
București, Ilfov, Ialomița
Mihai BURULEA
Regional Distribution Manager
Olt, Gorj, Dolj, Mehedinți
Romeo ROȘU
Regional Distribution Manager
Romică BUTEA
Regional Distribution Manager
Vlad HANGANU
Regional Distribution Manager