Agricultural inputs - modern and complex portfolio
Agricover is constantly striving to provide farmers with a portfolio of plant protection products that integrate the latest agricultural technologies to ensure high production yields and cost efficiency per hectare.
We have long-standing partnerships with renowned technology manufacturers, established companies and years of investment in research. As a result, we have developed a robust portfolio of agricultural inputs that have performed and proven themselves over time, as well as innovative products and state-of-the-art technologies. With care for the environment and the health of consumers, Agricover has also brought products for organic crops into the portfolio.
Portfolio of products distributed only by Agricover
At the same time, we have built a complete portfolio of plant protection products distributed only by Agricover, own brands and second brands. To do this, we have analysed and selected those products that ensure maximum efficiency of basic treatments, with a focus on cost of production per hectare. Under our own brands we have developed special formulations with renowned manufacturers and products whose tested efficacy on partner farms has led to remarkable results.
Own brands
Second brand products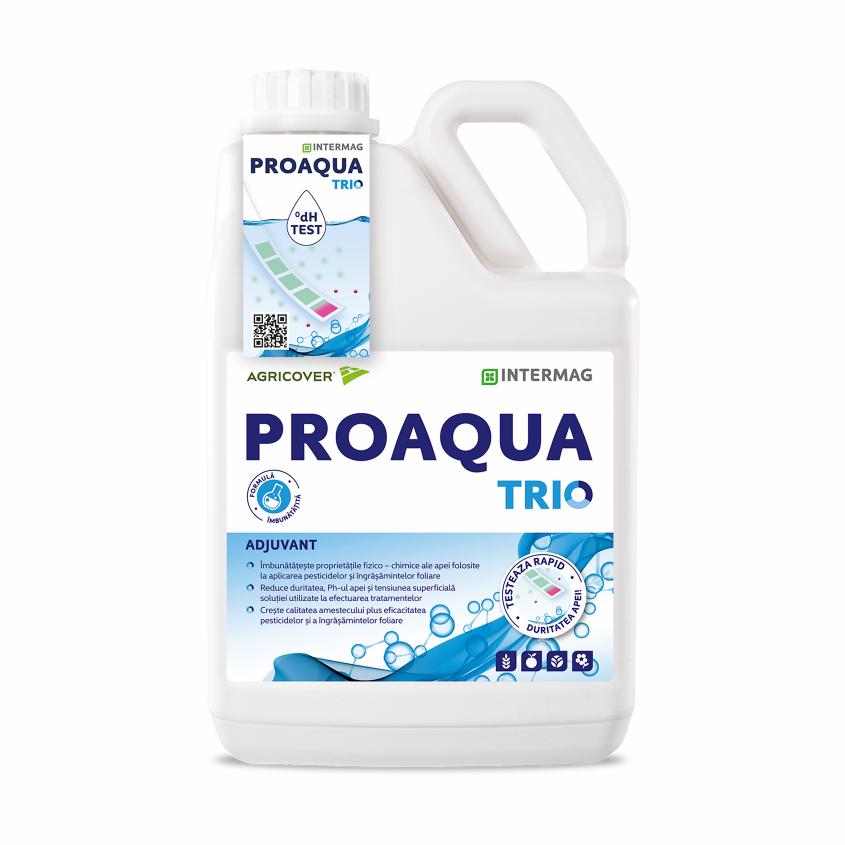 Comprehensive and complete portfolio of plant protection products, pesticides, foliar fertilizers and biostimulants
We provide farmers with agricultural inputs for the main field crops, as well as for special crops such as potatoes, fruit trees and vines. We cover all plant treatment and nutrition needs from crop establishment to harvest, as well as all on-farm use.
Treatment schemes and recommended technologies
In demonstration plots set up both on partner farms and in collaboration with research and development centres, we test the efficacy of different recommended treatment schemes for our farmer partners. Agricover's technical team is in constant contact with farmers all over the country to provide them with relevant recommendations aimed at adding value and increasing productivity.
Seed
We've been with farmers since the crop was established and offer a complete portfolio of certified seed, carefully constructed to give them security. So, by carefully selecting products that only come from partners we trust, we have developed a certified seed portfolio of over 1000 varieties and hybrids for the two seasons of the crop year.
The certified seed portfolio addresses the main agricultural crops: maize, sunflower, oilseed rape, cereals, soya, peas and forage crops.
Soil fertilizers
Agricover's portfolio of solid and liquid base fertilizers for farmers includes products from the world's leading manufacturers, as well as unique products on the market, specialized and balanced formulas, complex fertilizers with microelements.
Agricover provides both a complete range of fertilizers and optimized costs through strategic partnerships with leading fertilizer manufacturers. We also offer flexible purchasing and payment solutions so you can benefit from the technology you need to grow a successful crop.
Diesel
Diesel received on time and at the best price for the quantity ordered at the right time are two essential aspects in the smooth running of the farm. We know the importance of this agricultural input for the timely completion of technological work and we also know that this input has a major impact on the farm's cash flow.
This is why Agricover offers continuous support to its farming partners in managing the purchase of this input through a specialised team ready to provide the best information needed to make the purchase decision at any time, as well as the logistical management from the moment the order is placed until it is delivered to the farm.
Agricover has strong partnerships with the most important producers and is constantly looking for solutions to optimise logistics so that farmers can benefit from the best price for the quantity ordered. Fuel is delivered within 48 hours and payment can be made at harvest. To finance the purchase of diesel we offer farmers an innovative and synergistic product.