Irrigation Credit
for a profitable and healthy crop

We know that in agriculture the weather is unpredictable and climate change can affect your crop productivity. That's why, with the Irrigation Credit, we offer you financing for the purchase of irrigation systems for a healthy and fruitful crop.

The credit is granted for any type of expenditure required to build an irrigation system: water supply, pressure boosting and irrigation equipment.

We offer financing of up to 90% of the value of the project, and we can provide credit on your own company, farmers' associations or organisations investing together in irrigation systems.

With subsidiaries in major regions of the country and a mobile team of professionals, we reduce the time it takes to process credit files, so you have prompt access to the money you need for uninterrupted business activity.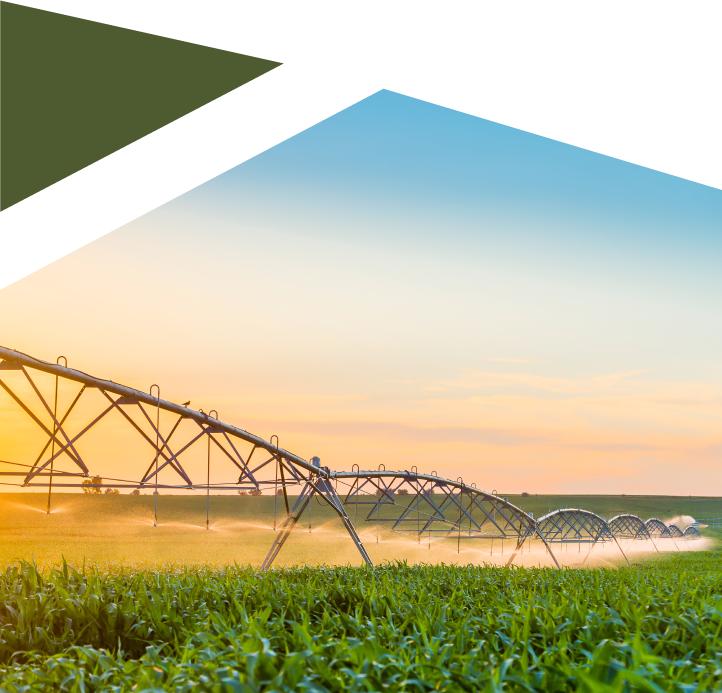 This product is addressed to farmers working in the crop sector: arable crops, fruit growing, viticulture, vegetables, potatoes and sugar beet.


Reimbursement in two annual instalments.
Cătălin Corbea, a farmer from Giugiu, has used the Irrigation Coan and is very satisfied:
"Agricover comes and solves the financial problem"
How to obtain Irrigation Credit

Contact the Agricover representative in your region.

We assist you in preparing your loan application and advise you throughout the purchase process.

You also benefit from a flexible guarantee structure.