Agricover Credit IFN opens its first branch in Brasov, thus being present in all regions of the country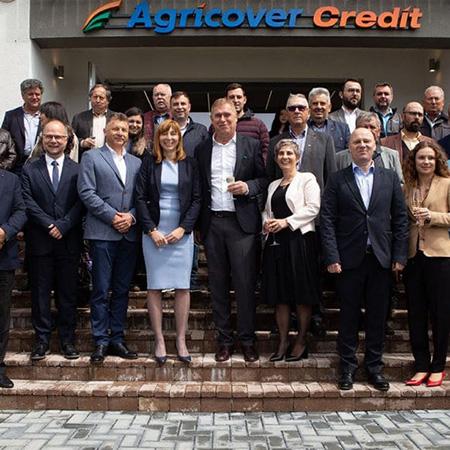 Descarcă imaginea
Agricover Credit IFN, the leading non-bank financial institution specialising exclusively in agricultural financing, today inaugurated its first branch in central Brasov. This is the tenth branch opened by the company nationwide.
Agricover Credit IFN continues its commitment to support the performance and competitiveness of Romanian farmers by developing financing solutions tailored to the specifics of agricultural activities. The team of experts provides prompt response to requests and simple and unbureaucratic access to the money the farmer needs to develop a modern and profitable business in agriculture.
"We are here today with the farmers in the centre of the country in appreciation and recognition of the tremendous work they are doing in this region, which has great growth potential, both in the crop sector, especially potato and organic farming, and in the livestock sector," said Robert Rekkers, Managing Director of Agricover Credit.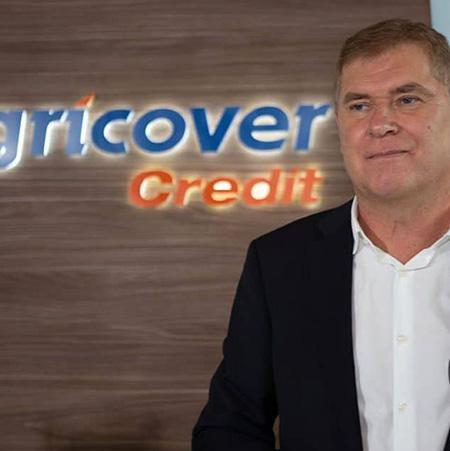 The opening of the Brasov branch is part of Agricover Credit IFN's strategy to be as close as possible to farmers and to respond quickly to their requests. In the next period Agricover Credit IFN aims to finance more than 250 farmers in the area with loans worth 100 million Ron. "We want to be more open to the small and medium farmers segment, but we continue to support large farmers as well. In this respect, we have special solutions and programmes in place such as: investments for the purchase of agricultural land, farm expansion and in irrigation systems," said Robert Rekkers, General Manager Agricover Credit.
Agriculture is an important economic component in the region, but to develop a successful agricultural sector requires specialised solutions. "In this region, due to the large crop areas, especially potato cultivation, there is a huge potential for investments in specific equipment and machinery, storage and crop preservation facilities. In addition to agricultural crops, the region is rich in grazing land and is suitable for the development of the livestock sector, especially beef farms", continued Robert Rekkers, Managing Director of Agricover Credit.
Today's inauguration event was attended by representatives of Agricover Credit IFN, representatives of local authorities, farmers, journalists, including:
Robert Rekkers, General Manager Agricover Credit IFN
Lucian Neagu, Commercial Director Agricover Credit IFN
Izabella-Agnes AMBRUS, Subprefect Brasov
Taus Sorin, Mayor of Feldioara town
Gheorghe Botoman, researcher and farmer
Laszlo Becsek, farmer Biofarm SRL
Sucaciu Cleonic, farmer GUSUTRI COM
About Agricover Group
Agricover Credit IFN - a subsidiary of Agricover Holding is the first financial institution in Romania to offer financial products exclusively to farmers in the crop and livestock sectors. The knowledge and understanding of the specifics of the agricultural activity allows the development of innovative products for financing working capital and investments in a flexible manner, adapted to the needs of farmers.
Agricover Credit has grown rapidly to become one of the key players in financing agricultural producers in just a few years. In 2020, Agricover Credit granted loans worth RON 1,900 million nationwide to 3,800 farmers.
Agricover Holding brings together the activities of the group entities Agricover SA, Agricover Credit IFN SA and Agricover Technology SRL. The group serves a portfolio of more than 6,000 active farmer clients, operating over 2.2 million hectares of arable land nationwide.