Agricover has a new visual identity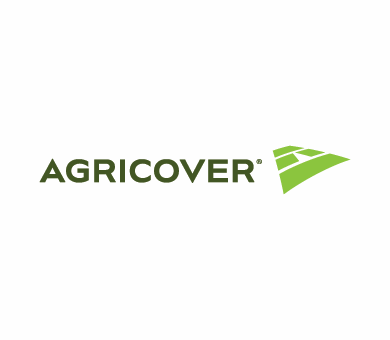 Descarcă imaginea
Agricover - the leader of the agribusiness market in Romania, has completed an extensive rebranding process this year. The rebranding was generated by the need to align the Agricover brand with the current stage of business development.
"Agricover is moving into a new phase of business model development and transformation to further support farmers' business development and prosperity. From this perspective, we will continue to be innovative in farmer finance and agricultural technology distribution but will also add digital agriculture services to our offering. These will be offered through a specialised platform to meet the transforming needs of farmers on their journey towards sustainable agriculture," said Liviu Dobre, CEO of Agricover Holding.
The rebranding project started with the updated formulation of the vision and aimed both at defining the communication strategy aligned with the business strategy, and at strengthening the organizational culture and, obviously, developing new visual and verbal identity elements to support the achievement of the objectives. Agricover has grown steadily over more than 20 years, based on a dynamic business model that has redefined itself to support the mission of pioneering and developing agribusiness in an innovative way, creating progress and prosperity on a social scale.
Agricover. The next generation in agribusiness.
Agricover is a leading group of companies in European agribusiness, a generator of innovative solutions that transform business and farmers' lives for the long term.
The new brand identity defines the position of the visionary and innovative agribusiness leader that aggregates cutting-edge solutions and technologies to create progress and support the development of strong communities of successful farmers.
Agriculture is a driver of progress and Agricover has taken an active role in increasing farmer performance by building the environment for sustainable agriculture.
Thus, Agricover contributes directly to the increase in the performance of Romanian agriculture and becomes the promoter of digital agriculture. One of the company's priorities is to train a new generation of young farmer leaders to ensure the transformation of Romanian agriculture.
About Agricover
Since its establishment, Agricover Group has aimed to serve Romanian farmers and provide them with innovative solutions tailored to their needs, so that they can sustainably strengthen their productivity through access to high-performance agricultural technologies and financing solutions tailored to the specific agricultural sector.
Agricover Holding SA brings together Agricover SA (specialised in the distribution of agricultural technologies), Agricover Credit IFN SA (the non-bank financial institution specialised in financing farmers) and Agricover Technology SRL (through which the Group provides farmers with access to the latest innovations in global agriculture and, in practice, facilitates a transformation in the way they do business through access to digital technologies).