Agricover announces new appointments in the management of Agricover Credit IFN SA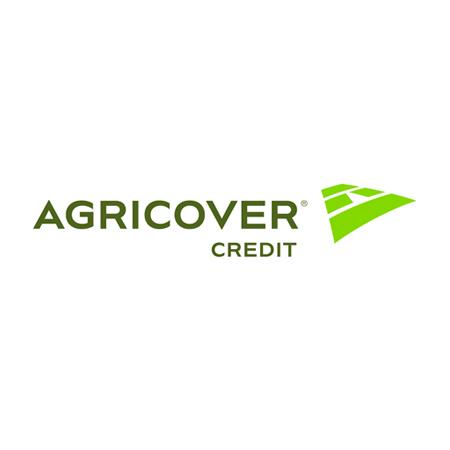 Descarcă imaginea
Robert Rekkers becomes Chairman of the Board, Serhan Hacisuleyman will be appointed CEO.
Agricover, the leader in the agribusiness market in Romania, announces the appointment of Mr. Robert Rekkers as Chairman of the Board of Directors of Agricover Credit IFN SA and Mr. Serhan Hacisuleyman as General Manager of Agricover Credit IFN. Confirmation of the appointments will be finalised after all necessary formalities have been completed.
Mr. Jabbar Kanani, Chairman of the Board of Directors of Agricover Holding said:
"Fifteen years ago we took the decision to make financing simple and accessible to all Romanian farmers, convinced that the success of Romanian agriculture is closely linked to investment, technology and sustainable development.
During this period, Romanian farmers have demonstrated the ability to rapidly reduce the productivity gap with the best performing farmers in the European Union and I believe that we, Agricover, have also made an important contribution to this major leap through the innovative business model we have developed precisely to meet the real needs of farmers.
I would like to thank Mr Rekkers in particular for bringing Agricover Credit IFN to the leading position in agricultural finance and I am happy that we can count on his support going forward to continue building successful strategies.
I warmly welcome Mr Serhan Hacisuleyman to the team, whose international expertise will help us to continue to grow and provide specialised financing to as many farmers as possible, especially small and medium-sized farmers."
Mr Robert Rekkers, Chairman of the Board of Directors Agricover Credit IFN said:
"In 2012 we gladly accepted the challenge to come to Agricover and during these years we have managed to build a very strong business. With a total financing value of more than RON 2.6 billion, Agricover Credit IFN is today one of the most important agricultural financiers and a trusted partner for more than 4500 farmers. This success would not have been possible without the people in the team, whom I would like to thank for believing with me in the enormous potential of Romanian agriculture and in the importance of our involvement to provide farmers with the financing they need in a simple and fast way. I am honoured to continue in my new position as Chairman of the Board of Directors to help develop the strategy to ensure continued healthy growth."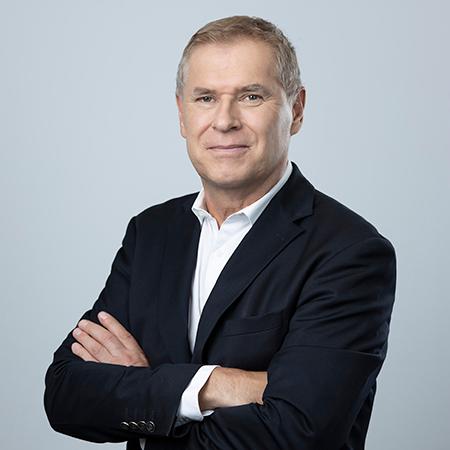 Mr Serhan Hacisuleyman, nominated Managing Director Agricover Credit IFN said:
"I am happy to join Agricover Credit IFN, a benchmark company in agrifinance, from the position of Managing Director. I was very pleasantly impressed by Agricover's unique business model and I am determined to contribute to the further development of this valuable business in agricultural finance."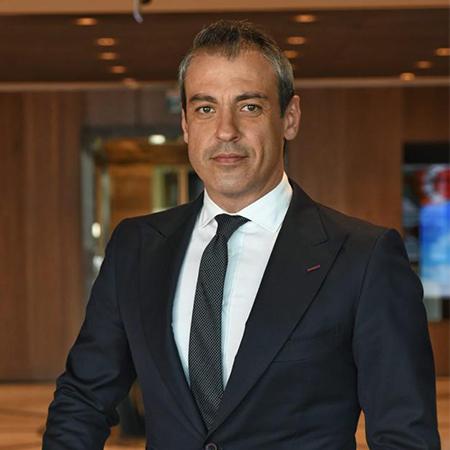 About Serhan Hacisuleyman
Serhan Hacisuleyman has 23 years of banking experience in several business areas (retail, SME, agriculture and commercial). His most recent positions were Executive Vice President for Agricultural Banking Services at DenizBank (ENBD) and Executive Vice President at Deniz Leasing. Mr. Hacisuleyman holds an MBA from Sabanci University and is a graduate of MIT's Leadership and Entrepreneurship Program.
About Agricover
Agricover is the leader in the Romanian agribusiness market, a generator of innovative solutions that transform agriculture and farmers' lives in the long term, creating progress and prosperity on a social scale.
Agricover Group has a total business value of more than RON 3.5 billion and serves a total portfolio of 9,000 professional farming clients, who farm more than 2.6 million hectares of arable land nationwide. At the end of 2021, Agricover Holding subsidiaries employed 470 people.
Agricover Holding SA manages Agricover Distribution SA - specialising in the distribution of agricultural inputs, Agricover Credit IFN SA - a non-bank financial institution specialising in farmer financing and Agricover Technology SRL through which the Group provides farmers with access to the latest innovations in global digital agriculture.
Agricover Credit IFN recorded outstanding loans and advances as at 31 December 2021 of RON 2.02 billion, 18% higher than at the end of the previous year. Profit before tax recorded an accelerated growth of 35% driven by rigorous cost of risk management and higher net fee income.
Innovative products such as Instant Credit, Diesel Pay on Harvest, Hectar Plus, Advance Forward Credit, Septel Plus Credit, Irrigation Credit were just a few of the innovative Agricover Credit branded financing solutions launched by the company year after year and appreciated by farmers. The newest innovation is the launch earlier this year of the Farmer Card - the first business credit card created specifically for farmers, providing them with fast access to financing with payment on harvest and 0% interest on the purchase of agricultural inputs from the Agricover online shop.
The company's varied product portfolio is aimed at micro and small farmers as well as medium and large farms. The synergy with the Agricover group and the deep understanding of the needs of farmers and the industry are important assets in building the most suitable financing solutions and efficient risk management.
In order to secure the necessary funds for farmer financing, the company has maintained strong partnerships with local banks as well as established international partners such as the European Bank for Reconstruction and Development, International Finance Corporation, European Investment Bank, European Investment Fund, Black Sea Trade and Development Bank, European Fund for Southeast Europe, ResponsAbility.
The shareholders of Agricover Holding SA are Mr. Jabbar Kanani (87.269%), the European Bank for Reconstruction and Development (EBRD) (12.727%) and the list shareholders. Adama Agriculture B.V., a member of the Syngenta Group, one of the world's largest producers of plant protection products and certified seeds, holds 10% of the shares in Agricover Distribution SA.