Agricover Group reports solid profit growth and €2 million investment in IT R&D for 2021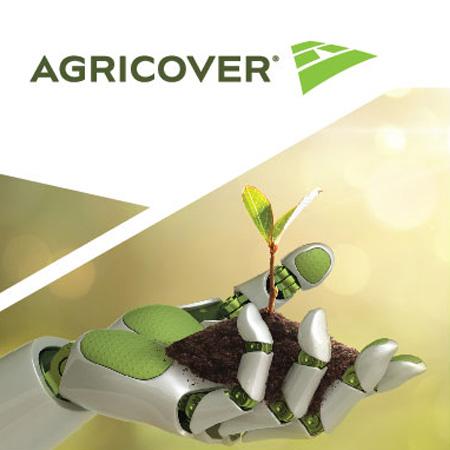 Descarcă imaginea
Agricover, the leader of the agribusiness market in Romania, ended 2021 with remarkable results that demonstrate once again the resilience of its business model, based on which the Group's revenues and financial performance have increased, strengthening its market share.
"We are continuing to develop some extremely important business segments within the agribusiness sector (farmer finance and distribution of agricultural technologies) and are investing in the development of digital solutions for farmers. In 2021, we increased our market share, strengthened our performance and financial position." said Liviu Dobre, CEO Agricover Holding.
RESULTS as at 31 December 2021 at Agricover Group level are:

+51% revenue: annual revenue growth to RON 1.7 billion in 2021
+36% operating profit: Group operating profit growth to RON 117 million in 2021
+32% EPS: Annual growth in earnings per share (from continuing operations)
EUR 40 million bond issue: listed on the Bucharest Stock Exchange
Agricover Group is positioned as a market leader in the sectors in which it operates, being a vector of development and innovation in Romanian agriculture. "Substantial investments have been made both in process automation and in the digital future of agriculture. In 2021 we started trading agricultural inputs on our new e-commerce platform and launched Crop360, the integrated digital platform for farmers. This enables farmers across Romania to become more competitive, more resilient and improve the sustainability of their farming practices." said Liviu Dobre, Managing Director of Agricover Holding.
Financial performance by business segment

Main financial results of Agricover Distribution
The Group consolidated its leading position in the agricultural inputs distribution market, thanks to the increase in all product categories (certified seed, plant protection products, fertilizers and fuel), with Agricover Distribution's total revenue increasing by 51% to RON 1,716.4 million. The increase in total revenue was also accompanied by a 40% increase in operating profit.
Agricover Credit's main financial results
The Group continued to maintain a strong position in the farmer finance market, with the nominal value of loans and advances outstanding at 31 December 2021 reaching RON 2.02 billion, 18% higher than at the end of the previous year.
Profit before tax recorded an accelerated growth of 35% driven by rigorous cost of risk management and higher net fee income.
The ratio of non-performing loans was 2.66% at 31 December 2021, significantly lower than local market averages and down from the end-2020 ratio of 3.26%.
EUR 2 million investment in research and development in technology.

In November 2021, the Group launched Crop360, a digital farming platform with a modular structure and scalable architecture, created by Agricover Technology to provide farmers with real-time access to the services and data needed for day-to-day on-farm activities in support of their decision-making or specific on-farm analysis. The investments made in the development of the Crop360 platform and the Group's digitisation projects are in line with Agricover's growth and development strategy, a strategy focused on farmers and meeting their needs by widely disseminating the most advanced technologies in the field, accelerating the speed of their adoption, as well as offering specialised financing solutions tailored to the specific agricultural sector.
We train the future leaders of Romanian agriculture.

In 2021, we continued to support the Young Leaders for Agriculture programme, developed by the Romanian Farmers' Club for Performance Farming, by awarding a total of 108 scholarships for the training and education of young farmers. Another 120 young farmers will also be sponsored in 2022, which is a step towards our goal of supporting 1,000 young farmers, future leaders of Romanian agriculture ready to take their family businesses forward and increase the performance of Romanian farms.
Development perspectives

The year 2022 finds us full of confidence, based on a solid financial situation secured last year. Profound geopolitical transformations are taking place globally, with a dramatic and profound impact on the planet's economy. In this context, our priorities around sustainability and generational renewal have never been more relevant as food security and global supply chains continue to be threatened.
In parallel, we continue our efforts to promote technological progress among Romanian farmers to ensure their financial stability and long-term success. To this end, we are strengthening the farmer ecosystem through initiatives in partnership with technology companies and universities aimed at accelerating the adoption of digital technologies and educating farmers.
About Agricover

Agricover is the leader in the Romanian agribusiness market, a generator of innovative solutions that transform agriculture and farmers' lives in the long term, creating progress and prosperity on a social scale.
Since its establishment, Agricover Group has been committed to serving Romanian farmers and providing them with innovative solutions tailored to their real needs, so that they can sustainably enhance their productivity through access to world-class agricultural technologies, financing solutions tailored to the specific agricultural sector and digital agriculture services.
Agricover Holding SA brings together Agricover SA - a company to be renamed Agricover Distribution SA, specialising in the distribution of agricultural technologies, Agricover Credit IFN SA - a non-bank financial institution specialising in farmer financing and Agricover Technology SRL through which the Group provides farmers with access to the latest innovations in global digital agriculture.
At the end of 2021, 470 employees were working in the subsidiaries Agricover Holding SA. The Group serves a portfolio of more than 9,200 active farmer customers, farming more than 2.6 million hectares of arable land nationwide.
Agricover Holding SA is owned by Jabbar Kanani, with a stake of 87.269% of the subscribed and paid-up share capital, together with the European Bank for Reconstruction and Development (EBRD), which holds 12.727% of Agricover Holding's shares and the remaining 0.004% being held by list shareholders. Adama Agriculture B.V., a member of the Syngenta Group, one of the world's largest producers of plant protection products and certified seeds, holds 10% of the shares in Agricover S.A.