Agricover launches Agrinnovator - working group for the future of sustainable and efficient Romanian agriculture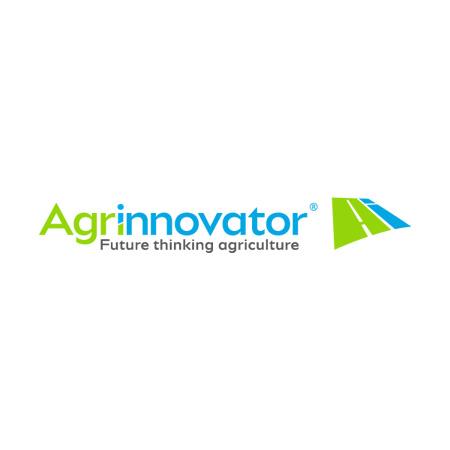 Descarcă imaginea
On the occasion of the National Conference of the "Young Leaders for Agriculture" programme that took place today, 10 May, with the participation of young graduates and more than 200 farmers members of the Romanian Farmers Club, Agricover, main partner of the programme and leader of the agribusiness market in Romania, announced the launch of a new project focused on identifying innovation directions in the agriculture of the future.
Agrinnovator is a working group that aims to promote knowledge creation on tomorrow's agricultural technologies, exploring two main areas of work: digital transformation of agriculture and eco-bio-regenerative agriculture. With this new initiative Agricover is broadening its range of initiatives to support performance growth for sustainable agriculture.
The project focuses on young farmers ready to take Romanian agriculture to the next level of development and performance by showcasing international agricultural solutions and technologies. "As a continuation of the Young Leaders for Agriculture training program, organized by the Romanian Farmers Club and supported by Agricover, we aim to invest in the enthusiasm, energy and practical knowledge of these valuable young people to work on different topics that come to prepare the future of sustainable and performing Romanian agriculture." said Liviu Dobre, Managing Director of Agricover Holding.
The world's population is growing, the need for food is growing, and agriculture must be ready to support all these changes. What's more, FAO statistics show that every five seconds a piece of farmland the size of a football pitch is lost.
All of this makes Agricover's mission and leadership role in transforming agriculture and farmers' lives for the long term all the more relevant and important by promoting solutions that make farmers more competitive, more resilient and improve the sustainability of their farming practices.
Agrinnovator is the place where young farmers think, debate ideas and test on different topics in order to create progress and added value. Agricover provides the necessary framework and support in disseminating the results among Romanian farmers.
About Agricover

Agricover is the leader in the Romanian agribusiness market, a generator of innovative solutions that transform agriculture and farmers' lives in the long term, creating progress and prosperity on a social scale.
Throughout its more than 21 years of activity, Agricover Group has aimed to serve Romanian farmers and provide them with innovative solutions, tailored to their real needs, so that they can sustainably enhance their productivity through access to world-class agricultural technologies, financing solutions tailored to the specific agricultural sector and digital agriculture services.
The Agricover Group conducts business totalling over RON 3.5 billion and serves a portfolio of 9,200 professional farming customers, who farm over 2.6 million hectares of arable land nationwide. At the end of 2021, Agricover Holding subsidiaries employed 470 people.