EBRD appoints Madeline-Dalila Alexander, Director - Member of the Board of Directors of Agricover Holding SA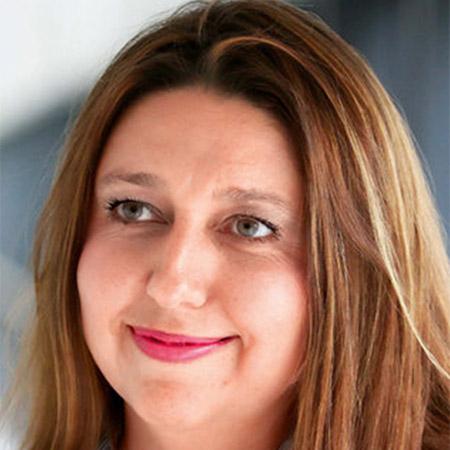 Descarcă imaginea
The Board of Directors of Agricover Holding SA announces the appointment of Ms. Madeline-Dalila ALEXANDER, as Provisional Director - Member of the Board of Directors of Agricover Holding SA. Ms. Alexander was appointed on behalf of the European Bank for Reconstruction and Development (EBRD) and will also continue to serve as Chairman of the Audit and Risk Committee of Agricover Holding SA.
Domnul Jabbar Kanani, Președintele Consiliului de Administrație al Agricover Holding, a declarat:
"Sunt foarte bucuros de numirea doamnei Alexander ca membră în Consiliul de Adminstrație al Agricover Holding SA la nominalizarea BERD. Bogata dumneaei experiență în domeniile auditului, raportărilor financiare și administrarea riscului, ne poziționează foarte solid pe drumul către îndeplinirea ambiției noastre de a deveni una dintre cele mai performante, respectate și de încredere companii din regiune. Istoricul dumneaei de performanțe și reputația câștigată atât în România, cât și în Statele Unite vor fi un model inspirațional pentru oamenii noștri și pentru modul nostru de lucru. În același timp, aș dori să îi mulțumesc domnului Martin Elling, reprezentantul BERD de până acum, pentru dedicarea și contribuțiile sale, din ultimii cinci ani, în stabilirea viziunii noastre pe termen lung."
Domnul Mark Davis, Director Regional BERD pentru România și Bulgaria, a declarat:
"Noi la BERD sprijinim cu căldură numirea doamnei Madeline-Dalila Alexander ca Administrator - Membră în Consiliul de Administrație al Agricover Holding SA, din partea BERD. Domnia sa dispune de credențiale deosebite pentru acest rol, cu o experiență de mai bine de trei decenii în auditarea companiilor internaționale din domeniul public și privat, precum și numeroase acreditări expert atât în Statele Unite, cât și în România. Doamna Alexander a lucrat la nivel de Partener timp de 15 ani la Deloitte România. Având cetățenie română și fiind totodată prima femeie numită în Consiliul de Administrație, dumneaei cunoaște deja bine Agricover Holding SA, ocupând poziția de Președinte al Comisiei de Audit și Risc din anul 2020. Avem așteptări mari de la contribuțiile dânsei la creșterea companiei."
Madeline-Dalia ALEXANDER, Membră a Consiliului de Adminstrație - Agricover Holding SA, a declarat:
"Sunt onorată să fac parte din Consiliul de Adminstrație al Agricover Holding SA, având funcția de Președintă a Comisiei de Audit și Risc al Grupului Agricover de mai bine de un an. În decursul mandatului meu am avut ocazia să lucrez de aproape cu conducerea Grupului pe multe proiecte axate pe rafinarea exhaustivă a proceselor de administrare a riscului. Îmbunătățirea și transparentizarea guvernanței corporative sunt procese continue în viata unei companii și depind foarte mult de "tonul dat de sus". Luând în considerare angajamentul Agricover Holding pe aceste subiecte, decizia mea de acceptare a fost ușor de luat."
Numirea doamnei Alexander urmează să fie ratificată de către acționari în următoarea Adunare Generală a Acționarilor convocată pentru data de 20 iunie 2022.
About Mrs Madeline-Dalila ALEXANDER

Ms Madeline-Dalila ALEXANDER has more than 30 years of experience as an auditor, including 20 years at partner level in Big 4 Accounting Firms. Ms. Alexander is accredited as a GAAP and IFRS expert in the United States as well as a GAAP, compliance and SOX implementation expert in Romania. She is a member of the Romanian Chamber of Financial Auditors (CAFR), ASPAAS, CECCAR as well as a Certified- Public Accountant (CPA) in the United States.
Ms. Alexander has Romanian citizenship and in addition to her world-class professional expertise, she will also be the first woman appointed to the Board of Directors of Agricover Holding SA.
About Agricover

Agricover is the leader in the Romanian agribusiness market, a generator of innovative solutions that transform agriculture and farmers' lives in the long term, creating progress and prosperity on a social scale.
Since its establishment, Agricover Group has been committed to serving Romanian farmers and providing them with innovative solutions tailored to their real needs, so that they can sustainably enhance their productivity through access to world-class agricultural technologies, financing solutions tailored to the specific agricultural sector and digital agriculture services.
Agricover Holding SA brings together Agricover SA - a company to be renamed Agricover Distribution SA, specialising in the distribution of agricultural technologies, Agricover Credit IFN SA - a non-bank financial institution specialising in farmer financing and Agricover Technology SRL through which the Group provides farmers with access to the latest innovations in global digital agriculture.
At the end of 2021, 470 employees were working in the subsidiaries Agricover Holding SA. The Group serves a portfolio of more than 9,200 active farmer customers, farming more than 2.6 million hectares of arable land nationwide.
Agricover Holding SA is owned by Jabbar Kanani, with a stake of 87.269% of the subscribed and paid-up share capital, together with the European Bank for Reconstruction and Development (EBRD), which holds 12.727% of Agricover Holding's shares and the remaining 0.004% being held by list shareholders. Adama Agriculture B.V., a member of the Syngenta Group, one of the world's largest producers of plant protection products and certified seeds, holds 10% of the shares in Agricover S.A.
About the European Bank for Reconstruction and Development (EBRD)

The European Bank for Reconstruction and Development (EBRD) is a multilateral bank dedicated to developing market economies and promoting private entrepreneurship in more than 30 countries from Morocco to Mongolia and from Estonia to Egypt. The EBRD is owned by 69 countries and two intergovernmental organisations, the European Union and the European Investment Bank. More information about the EBRD can be found at www.ebrd.com/home.