Agricover Holding Announces its Financial Results for the First Half of 2023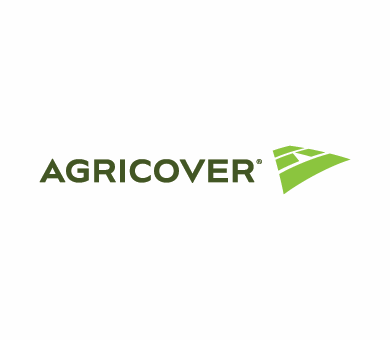 Descarcă imaginea
Bucharest, 29th August 2023 - Agricover, the leader of the Romanian agribusiness, reports Agribusiness revenues of RON 1.06 billion, Agrifinance loans and advances of RON 2.96 billion, at nominal value as of 30 June 2023, and consolidated operating profit of RON 7.51 million, for the first six months of 2023. The number of farmers using the Group's services reached a high record of 10,587, up by 6.4% in June 2023 compared to December 2022.
Agribusiness revenues of RON 1.06 billion
Agrifinance loans and advances of RON 2.96 billion, at nominal value as of 30 June 2023
Consolidated operating profit of RON 7.51 million
A record of 10,587 farmers are using Group services
Romania's agricultural sector and the global agricultural inputs and crops markets are deeply interconnected. Uncertainties caused by geopolitical tensions are casting a long shadow over global growth prospects. The Russian Federation's invasion of Ukraine has amplified pre-existing challenges to the security of supply chains, intensifying volatility in commodity markets. In this context, Romanian farmers have been prudent in both purchasing agricultural inputs and selling crop output.
"This summer we are closing a 12-month cycle of extreme contextual volatility. Nevertheless, the outlook for the next 6 months appears unsurprising and gives us confidence that our decision to prioritise the needs of the farmers will strengthen our reputation as a stable and trustworthy business partner. Our synergistic and farmer-centric business model has once again demonstrated its resilience: the customer portfolio is growing, and the Group is profitable. Unfavourable market conditions had a negative impact on the performance of the Agribusiness segment, and an equally positive impact on the outstanding performance of the Agrifinance segment. In a nutshell, we continue to consolidate our market position and secure solid growth prospects." said Liviu Dobre, CEO of Agricover Holding.
Agricover Distribution reports total revenues of RON 1.06 billion, a 20.4% decrease compared to the same period of last year, and an operating loss of RON 36.29 million, for the first six months of the year. The decrease in revenues was caused by a sharp drop in the trading price of some agricultural inputs, mainly crop nutrition products. The circumstances that led to the losses incurred during the first six months have been contained and will no longer impact the results of the second half of the year.
On the other hand, the same market conditions generated increased demand for financial services. As a result, Agricover Credit IFN strengthened its position on the local agricultural financing market and reports a nominal value of loans and advances of RON 2.96 billion, outstanding as of 30 June 2023 (13.9% higher than 30 June 2022). The profit before tax achieved by the Agrifinance segment in the first half of 2023 was RON 57.46 million (52.8% higher than in the first six months of 2022).
About Agricover Holding

Agricover Holding is a group of companies operating in the European agribusiness sector. With over 22 years of industry experience and an entrepreneurial approach to business development, Agricover is a generator of innovative solutions that transform businesses and farmers' lives for the long term. Agricover Holding comprises the business lines Agricover Distribution, specialising in the distribution of agricultural inputs, Agricover Credit, a non-bank financial institution specialising in farmers' financing, and Agricover Technology, through which farmers have access to the latest innovations in global digital agriculture.