Agricover posts revenues from the sale of agricultural inputs of RON 2.55 billion in 2022 and a gross carrying value of loans and advances of RON 2.84 billion as of the end of 2022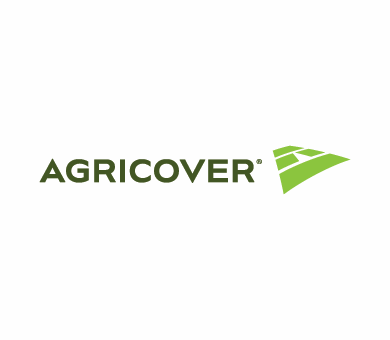 Descarcă imaginea
NOT FOR PUBLICATION OR DISTRIBUTION OR RELEASE, IN WHOLE OR IN PART, DIRECTLY OR INDIRECTLY, IN OR INTO THE UNITED STATES OF AMERICA (INCLUDING ITS TERRITORIES AND POSSESSIONS, ANY STATE OF THE UNITED STATES AND THE DISTRICT OF COLUMBIA), CANADA, JAPAN OR AUSTRALIA OR ANY OTHER JURISDICTION IN WHICH THE PUBLICATION, DISTRIBUTION OR RELEASE WOULD BE UNLAWFUL.
Bucharest, March 22, 2023 – Agricover, a significant player in the agribusiness market in Romania, posts approximately RON 2.55 billion in revenues in 2022, a 50% increase compared to 2021 and a net result of RON 91.3 million, a 7% increase compared to 2021.

"Despite the many disruptions in the past three years, our group has demonstrated resilience through its business model and solid financial results. In 2022, we increased all business segments while we continued to prioritize our commitment to sustainable and responsible agriculture. Agricover's success is due to our dedicated team on the ground that works closely with farmers to identify emerging digitalization, technology, and financing needs. By providing innovative and efficient solutions tailored to farmers' needs, we can rapidly disseminate cutting-edge digital solutions and technologies to many farmers while cultivating awareness of the benefits of sustainable practices. The 2022 performance validates our ability to maximize the benefits arising from our synergistic business model, which leads to continuous and sustained results for our shareholders", stated Liviu Dobre, CEO of Agricover Holding.

In 2022, Agricover continued to expand its client portfolio, providing agricultural inputs and financing to 9,949 clients, approximately one-third of whom benefited from services provided by both Agricover Distribution and Agricover Credit.
Regarding the financial results recorded at the level of each business segment, in 2022, Agricover Distribution continued consolidating its position in the agricultural input distribution market, recording RON 2.5 billion revenues from the sale of agricultural inputs such as certified seeds, plant protection products, plant nutrition products, biostimulants, and fuels. In 2022, the net result of Agricover Distribution was RON 39.6 million, a 16% increase compared to 2021.
For Agricover Credit, the gross carrying value of loans and advances to customers as of December 31, 2022, reached RON 2.84 billion, a 42% increase compared to the end of the previous year. The net result of Agricover Credit in 2022 was RON 65.4 million, a 19% appreciation compared to 2021. The rate of non-performing loans continued to be below the sector average, amounting to 2.9% as of December 31, 2022, compared to the agricultural sector average of 3.1% as of September 30, 2022 (according to the December 2022 Financial Stability Report, Year VII(XVII), no. 13(23), published by the NBR).
Over the past year, Agricover has continued to invest in business process automation and the digital future of agriculture through Agricover Technology. The Crop360 platform, which provides farmers with real-time, one-stop access to on-farm digital agriculture services and a digital engagement channel with the Agricover group, has been deployed on more than 3,000 farms since its launch in November 2021. The platform represents one of the investments made by the group in the research and innovation field to support farmers in Romania to become more competitive and agile, considering the accelerated transformations taking place in the agriculture sector at a global level.
In 2023, Agricover is considering the continuation of the digitalization of operations, developing the product portfolio sold under its brand, and diversifying funding sources. At the same time, the group will continue the structural and operational optimization process to ensure a continuous improvement of the financial performance of its business segments.

About Agricover Holding

Agricover Holding is a group of companies in the European agribusiness sector. With over 22 years of industry experience and an entrepreneurial approach to business development, Agricover is a generator of innovative solutions that transform farmers' businesses and lives in the long term. Agricover Holding includes the business lines Agricover Distribution, specialized in the distribution of agricultural inputs; Agricover Credit, a non-bank financial institution specialized in financing farmers; and Agricover Technology, through which farmers have access to the latest innovations in global digital agriculture.
This press release does not constitute or form part of any offer or invitation to sell or issue or any solicitation of any offer to purchase or subscribe for any securities in any jurisdiction, nor shall it (or any part of it), or the fact of its distribution, form the basis of, or be relied upon in connection with, or act as any inducement to enter into, any contract or commitment whatsoever relating to any securities.
The information contained herein is not for release, directly or indirectly, in or into the United States of America, Australia, Canada, or Japan. This document (and the information contained herein) is not and does not contain or constitute an offer of securities for sale, or solicitation of an offer to purchase or subscribe for securities, in the United States of America, Australia, Canada, Japan or any other jurisdiction where such an offer or solicitation or the release, publication or distribution of this document would be unlawful.
The instruments to which this press release relates have not been registered under the US Securities Act of 1933, as amended (the "Securities Act"), or the securities laws of any state or jurisdiction of the United States of America and may not be offered or sold in or into the United States of America or to U.S. persons unless registered as securities under the Securities Act, or an exemption from the registration requirements of the Securities Act is available. There will be no public offering of the securities in the United States of America.
No part of this press release, nor the fact of its publication, shall form part of or be relied on in connection with any contract for acquisition of or investment in Agricover Holding S.A.; nor does it constitute any sort of recommendation, promotion, invitation, inducement or solicitation to purchase, underwrite, subscribe for or otherwise deal with any securities issued or to be issued by Agricover Holding S.A.. This press release is not intended to provide and should not be relied upon for, accounting, legal, tax or financial advice.