Agricover - Innovation and revolutionary solutions
In over 20 years of activity, Agricover has consolidated its position of a visionary leader, thanks to the unique business model integrating input distribution and specialized financing for agriculture. Our vision has enabled us to develop effective mechanisms to boost farmers' businesses and make a real impact on local agriculture.
Out of a desire to provide tangible support to farmers striving for success, Agricover developed its business lines to cover all the needs of its partners. This led to designing customized solutions, which are perfectly adaptable to the ever-changing needs of the market.
With an unique integrated business model, Agricover develops innovative products thanks to the synergy between the AgriBusiness, AgriFinance, and AgriTechnology segments. With Agricover's help, farmers can exponentially improve the productivity of their businesses, having a single view of the whole farm activity.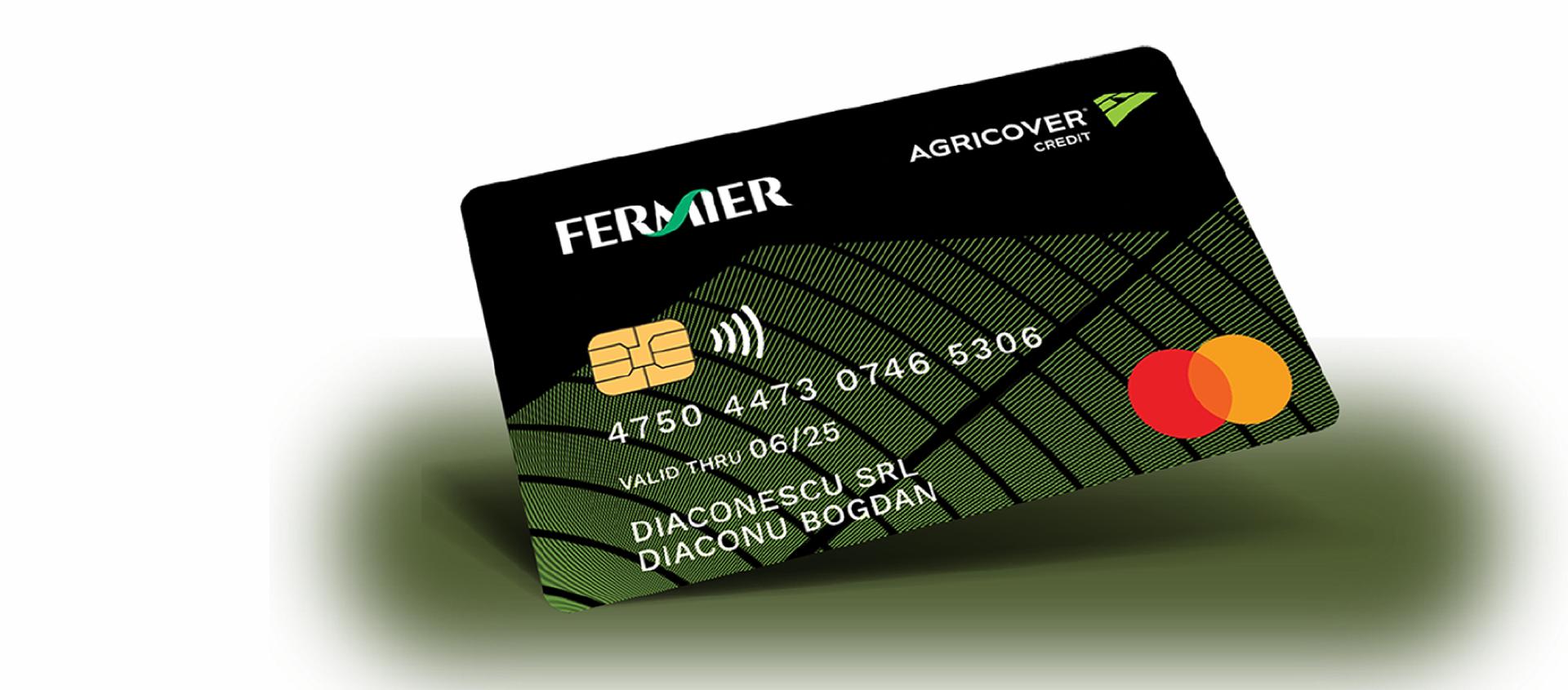 Unique product
FERMIER Card
Agricover Credit IFN launched on the Romanian market the first credit card for farmers. This innovative tool allows farmers to efficiently manage the credit line granted to cover current financing needs.
Beneficiaries can also enjoy ZERO percent interest on purchasing agricultural inputs from the Agricover online shop, applicable until the end of the transaction cycle, for a maximum period of 12 months.
Performance, innovation, digital technologies are some of the words that farmers are hearing more and more often these days, because agriculture is transforming and digitising. Influenced by weather events, rising input costs and changing crop prices, farmers are constantly looking for solutions to optimise and increase crop productivity.
Agricover supports farmers by developing the Agricover Technology business segment that connects farmers with state-of-the-art technologies. The Crop360 platform provides farmers with decision-making support in managing farm activities and integrates Agricover's services for purchasing agricultural inputs or easier access to financing products.
Through the integral Crop360 platform, farmers have quick access to the tools they need for effective business management, such as: