FERMIER Card - the first business credit card created exclusively for farmers in Romania
Innovative. Flexible. Fast. Secure
In a business environment where innovation, speed and flexibility make all the difference, we are launching a modern financing product that makes it easy and efficient to manage the working capital you access for your farm needs.
The FERMIERⁱ credit card helps you to quickly manage the credit line granted by Agricover Credit IFN to cover your current financing needs in an easy and comfortable way, with control and security over the transactions carried out.
ⁱThe FERMIER card is a Mastercard® business credit card issued by DiPocket UAB.
Features of the FERMIER card
The card allows the use of a credit line for working capital, with the possibility of replenishing the available funds by paying at any time during the trading cycle and reusing them immediately;
No monthly instalments! The credit is repaid annually, the trading cycle being correlated to the harvest period of the predominant crop, with a minimum payment amount of 60% of the balance plus interest and fees;
The FERMIER card and the credit line are granted for a maximum period of 3 years, with the possibility of extension for successive periods of the same duration;
Activation of the card is done at the ATM or at the first use at the POS, with PIN or by telephone on 0219167;
Dedicated 24/7 call centre for permanent assistance on 0219167.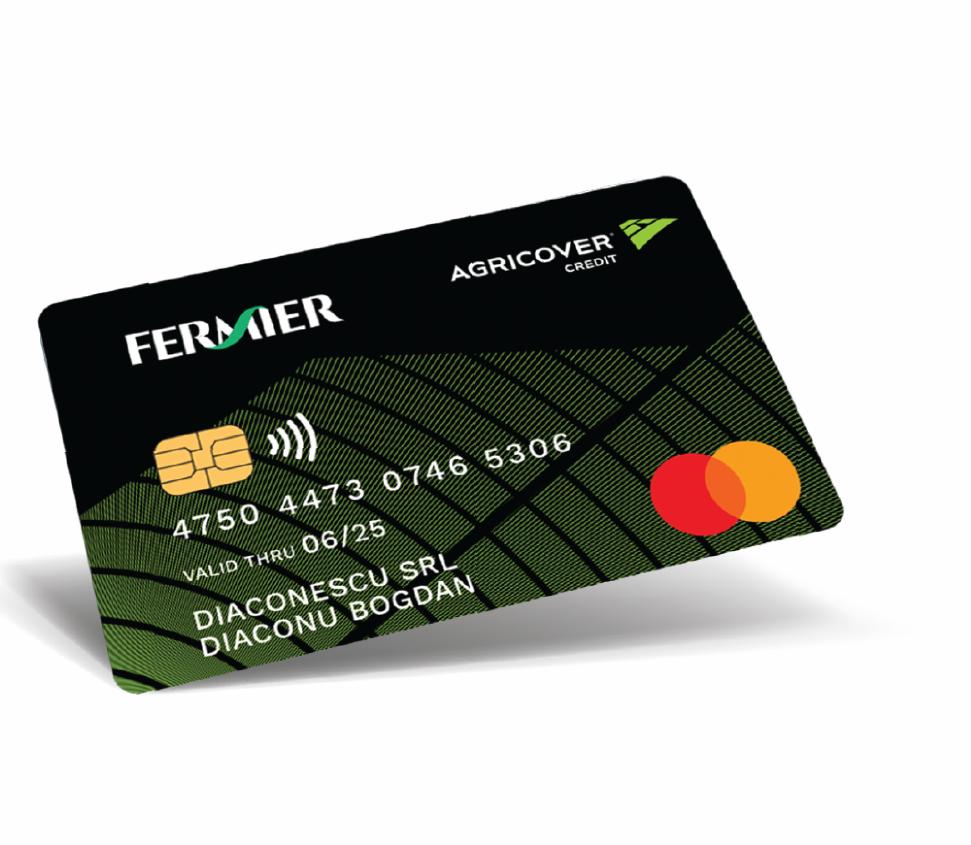 ⁱⁱ After this period, the interest applied is 18%.
ⁱⁱ DiPocket UAB (Upės str. 23, 08128 Vilnius, Lithuania) is an Electronic Money Institution regulated by the Bank of Lithuania (#75) and licensed by Mastercard® International.