Agricover Credit IFN granted loans to farmers worth 1.37 billion Lei in 2017, up 39% from the previous year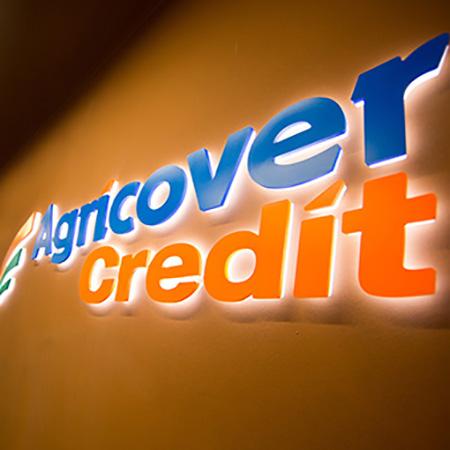 Descarcă imaginea
Agricover Credit IFN - the main financial institution dedicated to financing Romanian agriculture, granted last year placements worth 1.37 billion lei to Romanian farmers and achieved an operating profit of 29.6 million lei, up 19% compared to 2016.
"In 2017, we granted funding worth 1.37 billion lei to a total of 2350 farmers who are professional farmers. The remarkable increase in the volume of loans granted confirms that Romanian agriculture is in full development and farmers need specialized and innovative credit solutions that allow them to apply the latest technologies and expand their farms", said Robert Rekkers, General Manager of Agricover Credit IFN.
Financial information as at 31 December 2017:
Operating profit: 29,608,000 Lei, up 19% compared to 2016
Net profit: stable at 22,334,008 Lei
Equity: 186,862,625 Lei, up 26%.
Capital adequacy ratio (according to NBR rules): 24.3%
Non-performing loans over 90 days past due: 1.55%
Value of loans granted: 1,370,000,000 Lei, up 39%
Exposure from loans: 1,003,174,000 Lei, up 35%.
The company has maintained partnerships with established international financial institutions such as the International Finance Corporation, European Investment Bank, European Investment Fund, Black Sea Trade and Development Bank, European Fund for Southeast Europe, International Investment Bank, as well as with local partners to cover the financing needs of farmers. At the same time, equity capital increased by 26%, reaching 186 million Lei. The increase in equity was due to reinvested profits and the EBRD infusion.
The non-performing loans rate with arrears of more than 90 days was 1.55%, remaining at a very good level, well below the average of the Romanian banking system.
The number of active clients increased by 22% compared to the previous year and was based on the expansion of the portfolio of micro (under 100 hectares), small and medium-sized clients (100-400 hectares client segment). Agricover Credit has developed special products for these customer segments, made available through dedicated commercial teams that go directly to the farm.
2017 was a very good year for Romanian agriculture, with an increase in the profitability of the agricultural sector with record yields of the main crops, placing Romania in the top ranks in Europe compared to the major agricultural producers in the West of the continent. The positive context has led to an increased interest of farmers to modernize their farms and to expand the areas worked through land acquisitions.
"Thanks to our specialized products, quick and unbureaucratic reaction, we are the first choice of the farmer every time he needs financing for land acquisition anywhere in Romania", said Robert Rekkers, General Manager of Agricover Credit IFN.
In terms of livestock financing, in addition to specialized financing solutions for dairy farms and pig farms, in 2017 Agricover Credit launched new solutions dedicated to beef farms. For 2018, the company plans to consolidate its portfolio of products and loans dedicated to livestock farming.
At the same time, the company will continue to increase the financing to micro and small farmers and expand the portfolio of synergy products developed within the group to provide the necessary inputs to farmers in a simple and fast way, adapted to the specifics of agriculture - diesel with payment on harvest, cash discount program for the purchase of pesticides and seed, fertilizer financing solutions with payment on harvest.
In 2017 the company opened two new branches in Timisoara and Craiova, bringing the total number of representatives in the main agricultural regions to eight. For 2018 the company plans to open a branch in Oradea.
About Agricover
Agricover Credit IFN - a subsidiary of Agricover Holding is the first financial institution in Romania to offer financial products exclusively to farmers in the crop and livestock sectors. The knowledge and understanding of the specifics of the agricultural activity allow the development of innovative products for financing working capital and investments in a flexible way, adapted to the needs of farmers.
Agricover Credit has experienced rapid growth and in just a few years has become one of the key players in financing agricultural producers.
In 2017, the EBRD became a shareholder in Agricover Holding SA, with an investment of 32 million lei (equivalent to 7 million euro) in the company's capital to subscribe a stake of almost 13 percent.
Agricover Holding combines the activities of Agri-Business and Agri-Finance. With a strongly integrated business model, Agricover is a key link supporting the efficiency of the entire agribusiness value chain, providing specialized solutions for the development of the Romanian farmers' business.