ADAMA buys a minority stake in AGRICOVER, the leading distributor of agricultural inputs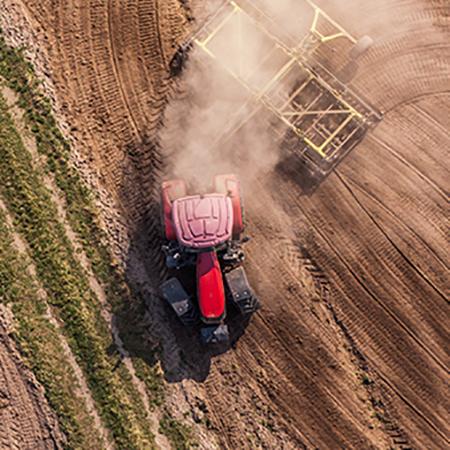 Descarcă imaginea
Agricover S.A. ("AGRICOVER"), a subsidiary of Agricover Holding S.A., the leading player in Romanian agribusiness, and ADAMA Ltd. ("ADAMA"), a global leader in integrated plant protection solutions, announce the purchase by ADAMA of a 10% stake in AGRICOVER.
Established in 2000, AGRICOVER specializes in the distribution of agricultural inputs and follows a strategic business development line focused on optimizing the product portfolio, increasing market share and streamlining operations. AGRICOVER, the leading distributor for international manufacturers of agricultural inputs, will continue to expand its business relationship with all its partners in order to provide farmers with the most efficient solutions for successful agriculture, reducing production costs per hectare and adopting the best environmental protection practices. With a turnover of 1.6 billion lei at the end of 2018 (416.0 million USD), AGRICOVER is growing sustainably, recording a 25% increase in the number of farmer customers.
"We are continuing our strategy and accessing specialized know-how for each business line by developing strategic partnerships, this time in the area of agricultural input distribution, with ADAMA being one of the recognized global leaders in the production of crop protection products. Farmers, our partners, will have access to a complex portfolio of products, specialized consultancy and the most modern plant protection technologies," said Liviu Dobre, Managing Director of Agricover Holding.
"We are honoured to have with us, for over 19 years, the largest global manufacturers of agricultural inputs, able to offer farmers the most modern and innovative solutions. We will continue to adhere to the highest standards of corporate governance and commercial transparency to ensure a sustainable basis for growth for us and all our partners," added Liviu Dobre, CEO of Agricover Holding.
Dimitrios Drisis, Managing Director of ADAMA Romania and Poland, has been appointed member of the Board of Directors of AGRICOVER as of this moment.
Dimitrios Drisis said, "We are delighted to strengthen our relationship with one of the most important companies in Romanian agribusiness. We will work together with AGRICOVER to exchange knowledge and best practices in order to support and modernize Romanian agriculture with new products and services. Our partnership with AGRICOVER will allow us to further increase our proximity to farmers, while we will continue to work and provide full support to our loyal and traditional partners in the market, who will continue to market our products in the country."
Following the transaction, AGRICOVER's shareholding structure is as follows: Agricover Holding S.A. (86.75%), ADAMA (10.00%), minority shareholders (3.25%).
About ADAMA
ADAMA Ltd. is one of the world's leading plant protection companies. We strive to create simplicity in agriculture - providing farmers with effective products and services that simplify their lives and help them grow. With one of the most comprehensive and diversified portfolios of differentiated, quality products, our team of over 7,000 people reaches farmers in over 100 countries, providing them with solutions to control weeds, insects and diseases and increase production. For more information, visit us at www.ADAMA.com and follow us on Twitter® at @ADAMAAgri.
Press contact: Alina GITLAN, alina.gitlan@adma.com, +40729105767
***
About AGRICOVER
Agricover S.A. is a subsidiary of Agricover Holding - the main player in Romanian agribusiness, with over 19 years of activity in this field. The Holding also includes Abatorul Periș SA, a new entity established in April 2019 for the purpose of carrying out Agri-Food operations within the group, and Agricover Credit IFN S.A., through which the Agri-Finance activity is carried out. With a strongly integrated business model, Agricover is a key link supporting the efficiency of the entire agricultural value chain, offering specialized solutions for the development of Romanian farmers' businesses. In 2017 the EBRD became a shareholder in Agricover Holding S.A. with a subscription of almost 13 percent stake. Currently, more than 1,000 employees work in Agricover Holding's subsidiary companies. In 2018, Agricover Holding's subsidiaries served more than 5,700 farmer customers, who farm more than 2 million hectares of arable land nationwide.
For more references visit www.agricover.ro.
Press contact: Delia MATEI, delia.matei@agricover.ro/0741.222.274