PYTHON - Aristated wheat of breadmaking class A, semi-hard
GREAT OFFER! FILL IN THE FORM BELOW!
PYTHON - High performance aristat wheat
Very good overwintering tolerance and quick start in spring cultivation
Good twinning ability Medium and uniform maturity
Develops short stature plants and good fall tolerance
Very good tolerance to the main foliar diseases of the ear
High adaptability to all soil and climatic conditions.
RECOMMENDATIONS
The recommended seeding density under optimum conditions is 330-340 b.g./m2, which gives an average density of over 650 spikes/m2.
Responds favourably to the application of intensive cultivation technology.

For a personalised offer, fill in the contact form or contact your Agricover representative in your county directly.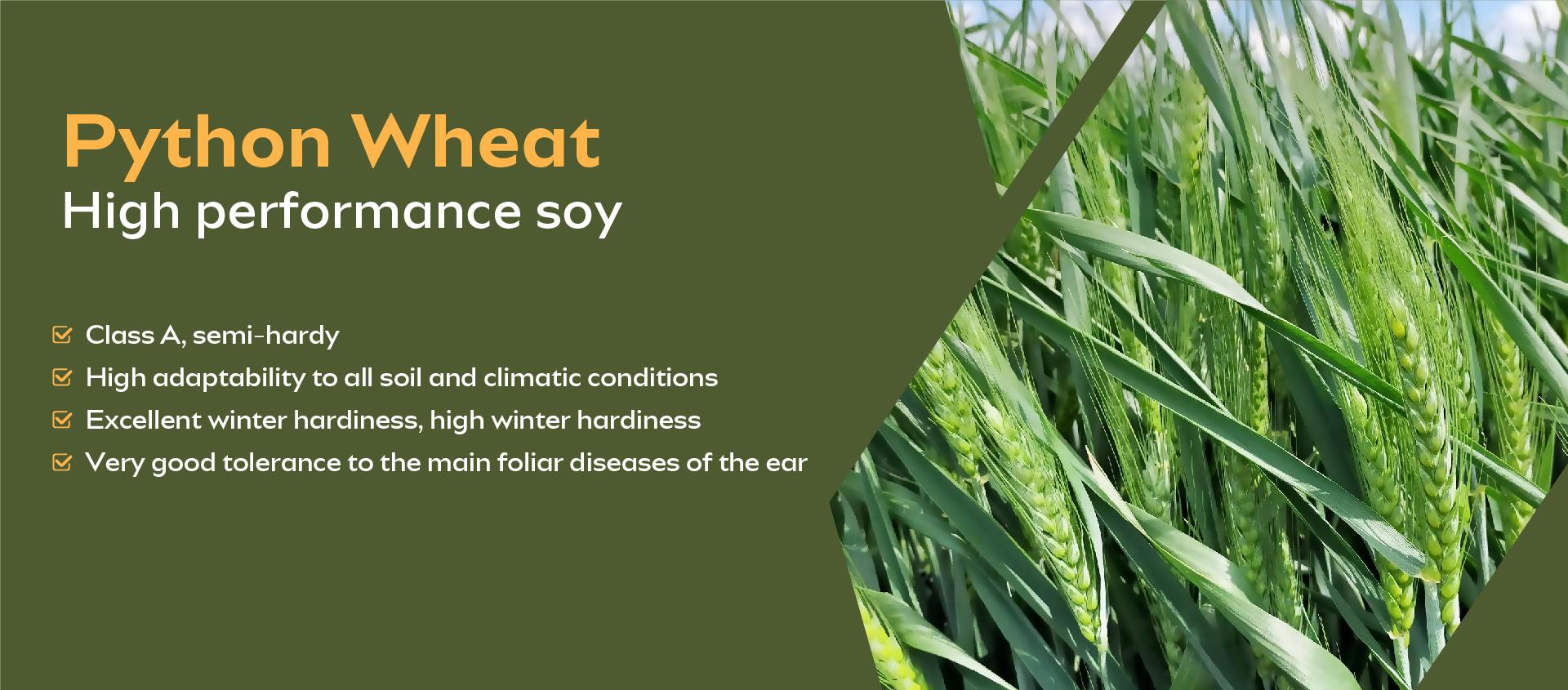 Contact the Agricover representative in your county
No matches
Alexandru MELCESCU
Regional Distribution Manager
Buzău, Prahova, Dâmbovița
Alexandru PANAITE
Regional Distribution Manager
Alin TOUT
Regional Distribution Manager
Bihor, Satu Mare, Sălaj, Maramureș
Andrei ANIȚA
Regional Distribution Manager
Barna MAROSI
Regional Distribution Manager
Brașov, Sibiu, Covasna, Harghita, Mureș, Alba, Cluj, Bistriţa Năsăud
Corneliu SANEA
Regional Distribution Manager
Arad, Hunedoara, Timiș, Caraș-Severin
Laurențiu VESA
Regional Distribution Manager
Liviu MIHAI
Regional Distribution Manager
București, Ilfov, Ialomița
Mihai BURULEA
Regional Distribution Manager
Olt, Gorj, Dolj, Mehedinți
Romeo ROȘU
Regional Distribution Manager
Romică BUTEA
Regional Distribution Manager
Vlad HANGANU
Regional Distribution Manager